In addition to the services highlighted here, Green Bay Floor Restore offers grout sealing, spot removal, grout coloring, hardwood floor steam cleaning, dust mite and bed bug remediation, and thermo-fogging services for smoke and odor remediation.
Green Bay Floor Restore specializes in saving you time and money with our amazing cleaning processes. We are fast, reliable, thorough, and reasonable so you get what you pay for.
Carpet Cleaning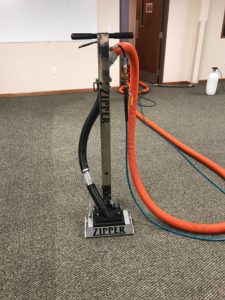 With our Institute of Inspection, Cleaning, and Restoration Certification (IICRC), Green Bay Floor Restore uses a process recommended by all major carpet manufacturers for cleaning carpets to avoid warranty violations. We use the latest technology which enables us to clean carpets in a multiple directions vs one direction when a traditional carpet wand is used. The extraction process is the best money can buy. What that means for you is drier carpets and being able to move back into the room within hours vs days.
All of our work is guaranteed. You will find Green Bay Floor Restore offers fast and affordable service.
With our 100% satisfaction guarantee, we must be honest with you and avoid any hidden charges so you
feel great about the work we've done for you and want to give us a testimonial about our service.
---
Hard Surface Cleaning – Residential & Commercial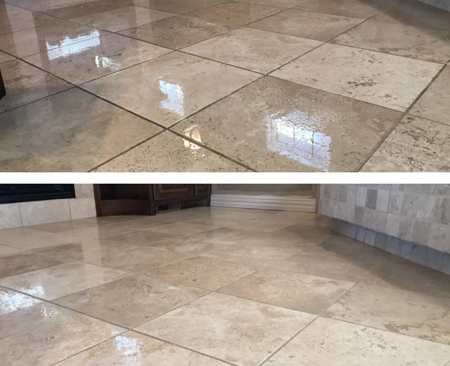 The Green Bay Floor Restore process for cleaning vinyl, tile, grout, and natural stone hard surfaces (including travertine, brick, concrete, and stucco) restores your floors and vertical surfaces to a like-new appearance using our patented technology. We use Environmental Protection Agency (EPA) and environmentally friendly solutions to first pre-treat the surface with a deep cleaning product that loosens dirt, grime, oils, and bacteria. We also take great care to protect the areas of your home or business around the surface area we will be cleaning.
Our highly trained expert technicians use equipment that contains high pressure water (up to 2,500 pounds per square inch – psi) to penetrate even the toughest areas and with up to 230° of heat to yield superior results. All with our 100% customer satisfaction guarantee.
Our patented vacuum extraction process removes the soil and dirty water from your floors so they are restored to their natural beauty and so clean you'll be confident to let your toddler crawl around on them.
Green Bay Floor Restore also offers a monthly maintenance program to keep your hard surfaces looking like new, whatever the circumstances!
Upholstery Cleaning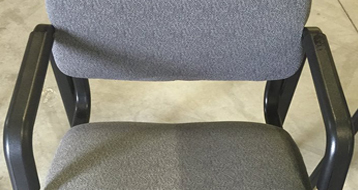 Our patented process works well on cleaning upholstered couches, love seats, chairs and other fine upholstery. Rather than go through the expense of getting that beautiful piece of furniture re-upholstered, let Green Bay Floor Restore bring it back to its natural look at a reasonable cost, without hidden charges.
Our work is 100% customer satisfaction guaranteed.